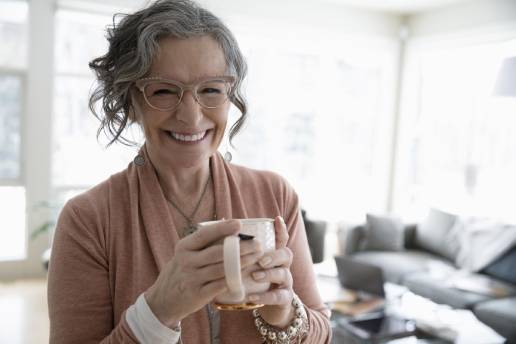 The basic healthcare insurance
Always insured with an insurance that suits you. And of good care, of course.
Our basic healthcare insurances
Care is well organised in the Netherlands. Anyone who lives or works in the Netherlands must take out basic healthcare insurance. We accept everyone who is entitled to healthcare insurance. What care is covered by basic insurance? The government determines. Zilveren Kruis makes sure that you can always go to a good care provider in the neighbourhood.
Insight into your care cost with Zilveren Kruis app
Personal touch such as the assistance from the Care Coach
Claims submitted before noon are paid the following day
Our 3 basic healthcare insurances
In 2024 our Basis Exclusief becomes a combined policy in 2024
Our Basis Exclusief becomes a combined policy as reimbursement for non-contracted mental health care and district nursing modifies. Find out more about these modifications.
---
Receive 100% reimbursement at all contracted hospitals and all care providers with a contract
---
Receive 75% reimbursement of the average contracted rate at care providers without a contract
---
Or learn more about the basic insurance
View the characteristics of your insurance in the healthcare insurance cards

You can easily reach us, even in the evening
We will arrange your switch for you
This is included in the basic insurance
What is reimbursed from basic insurance
General practitioner (GP)
Hospital treatment
Medical specialists
Medicines
Ambulance and other patient transport
Maternity care and obstetric care
Dental care up to the age of 18
Physiotherapy up to the age of 18
Psychological care
Not reimbursed (among others)
Physiotherapy for non-chronic illness
Dental care for those over the age of 18
Orthodontics
Alternative treatments
Spectacles and contact lenses
Maternity package
You can insure these medical costs via our supplementary insurances.
A care provider without a contract with us
For a non-contracted care provider the reimbursement may be lower than a contracted care provider. Sometimes you don't receive a reimbursement at all.
Reimbursement from basic package for a contracted care provider
Receive 100% reimbursement of the contracted tariff
We have good agreements on the quality and availability of care
We arrange payment with the care provider
Reimbursement from basic package for a non-contracted care provider
Receive up to 75% of the average contracted tariff if you have Basis Budget or Basis Zeker
We do not have agreements on the quality and availability of care
You first pay the care provider then claim the costs from us
Emergency?
TIP!
You will receive 100% reimbursement at any hospital, regardless of your basic insurance.
Your collective insurance
Many employers have taken our collective insurance with us for their employees. We also have collective insurances through sports clubs or membership organisations.
Advantages of collective insurance:
The excess
For certain care from basic insurance you pay part of the costs yourself. The mandatory excess for 2023 is €385. This means that you will pay the first €385 for received care that fall under the excess yourself.
Children up to age 18 don't pay excess or premium
Did you know that you can pay the excess in instalments (in Dutch only)?
You can also decide to increase your voluntary excess when you rarely need care
The higher the excess, the lower the insurance premium
You can increase your voluntary excess up to a maximum of €885 for a lower insurance premium. However, you will pay a higher amount for medical costs. View below what you will save on your insurance premium with a higher excess.
Want to know more about our services?
You can easily submit bills online. In Mijn Zilveren Kruis, you can arrange much more regarding your healthcare insurance. You can easily reach us with our extended opening hours. Further information available in Dutch only.
Frequently asked questions