Get a payment plan with Zilveren Kruis
Can't pay your bill right now? No problem. We will find a solution for you. One of your options is getting a payment plan. You will pay your bill in monthly instalments, rather than all at once.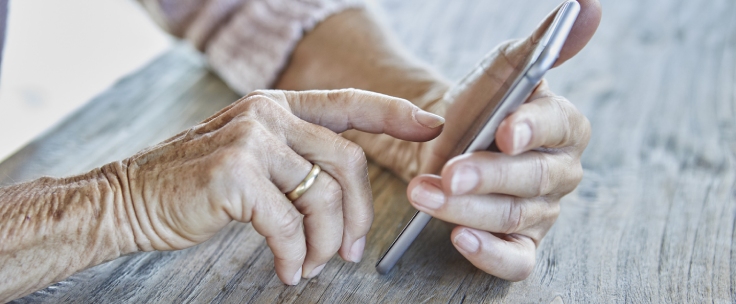 You want to request a payment plan
Did you receive a bill you can't pay all at once? It can happen to anyone. We have various solutions if this occurs. One of the options is getting a payment plan. This allows you to pay your bill in instalments. You can do this for your premium, your healthcare costs (personal contribution/mandatory excess) or for both.
A payment plan has no additional costs

Getting a payment plan has no consequences for your insurance

You pay using direct debit. You give us permission to deduct the instalment payments from your bank account, as well as the monthly premium and potential healthcare costs that are for you to settle (personal contribution/mandatory excess).

You pay a minimum of € 25 a month. Is the payment plan for both your healthcare costs and your premium? Then the minimum is € 50 a month.
Arrange a payment plan in Mijn Zilveren Kruis
Administrator, curator or budget manager?
Please visit the page with information on requesting a payment plan for your client (in Dutch only).
Want to change your payment plan?
Maybe the amount you pay per installment is too high. Or you are in a position to pay more. It can also occur that you want to add a bill to an existing payment plan. Do you want to change something about your payment plan? You can add any new plan yourself at Mijn Zilveren Kruis (in Dutch only). Give us a call if you have any other questions.
Reach out to us

088 462 11 00

Any questions? Give us a call.

Business days from 8.00 until 20.00
Saturday from 9.00 until 13.00
Uw betalingsregeling is gestopt
Als u de afspraken niet nakomt heeft dat gevolgen. Wij stoppen dan uw betalingsregeling. Hierover krijgt u bericht. U heeft dan 2 weken tijd om te betalen.
Als de afschrijving niet lukt
Kreeg u een 1e, 2e of 3e herinnering voor het bedrag waar u de regeling voor afsloot? Kijk welke gevolgen dit voor u heeft. En betaal binnen 2 weken nadat u het bericht kreeg, waarin staat dat de regeling is gestopt. Daarmee voorkomt u dat de gevolgen van uw betaalachterstand ernstiger worden.

Als uw betalingsregeling is mislukt, werkt een andere oplossing misschien beter voor u. U kunt niet zomaar nog eens een regeling afsluiten. Kijk eens op Geldfit.nl. Of vraag onze experts om advies.
Ook zorgkosten kunt u in delen betalen
Een rekening voor zorgkosten komt vaak onverwachts. En als het een hoge rekening is, komt het betalen ervan niet altijd uit. U kunt uw rekening in kleinere delen betalen met Zorgkosten Betalen in Delen. U kiest zelf een bedrag per maand.
Trouble paying your bills?
Sometimes bills pile up and you lose sight what needs paying. Having payments be late can be stressful. If this happens, please reach out to us as soon as possible. You are not alone. Our employees are happy to review your situation with you and help you find a solution. Our help doesn't cost anything.